Web Hosting
We offer dedicated web host and domain name registration services. Best web host platform with unlimited space, e-mails and website hosting all in one account. 99.99% uptime with instant activation and more. The UK has the best value domain names, cPanel, SSD web hosting, SSL certificates, and VPS hosting products. Web hosting allows posting websites or web pages to access the web content online. In other words, Web hosting is a service that helps individuals and organisations to make their websites accessible via the World Wide Web.
We also offer maintenance and support contracts to help keep your website up-to-date and secure. In addition, we have many years of experience setting up e-commerce systems, securing sites with SSL and VPN setups and hosting and distributing online media.
We provide a range of hosting solutions to cater to small to medium traffic volumes.
We support most standard and emerging web technologies, including ASP, ASP.Net, PHP, Perl, CGI, MySQL, Access, Flash, Windows Media, Quicktime and Real Media.
So our prices are as competitive as our server is fast.
We also have premium hosting packages that include the lease of our gallery content management system, starting at £300.00 per year.
Web Hosting Frequently Asked Questions
What is Website Hosting?
Web hosting is the service on the internet which allows individuals and organisations to post their contents ( pictures, code, words) To make them visible on the World Wide Web. To simplify, hosting is like renting a particular portion of space on the server to locate your web items. Yes, you heard that right! Hosting is mobilised with a bunch of computer servers. So, What is a server? Server, reasonably saying is physical, are where your data is stored. The space that you rent on a server is hosting. A server is a heterogeneous group of computers performing tasks to connect to the internet user. And hosting is the bunch of services provided by the server to connect, moderate and mobilise the contents through the internet. Servers provide space to mobilise and store data relating to web applications, websites, and virtual content. Hosting is ultimate for your virtual presence. Organisations and individuals employ web hosting to set up a website or post a web page on the internet. A web host is a business venture that markets technologies required to induce visibility on a webpage or a website on the internet. A hosted web page or homepage is visible on the internet and to prospective visitors. Servers are computers specialising in organising or storing web pages or websites. If visitors want to visit a hosted website, they need to type in that web address. Their computer will then connect to the server that hosts the site, and the internet will then direct them to the website. Hosting companies often charge to allocate a domain name to a website. Hence it is better to decide the name before employing the service of hosting companies.
How are Data managed on the server?
While providing services to land web files on the server, the hosting provider plans range from free with low options and strategies of high price with enormous functionalities. So, the area on your server depends on which plan you choose, more opportunities for a huge plan and vice-versa. As mentioned earlier, how your website performs on the internet is based on the hosting plan you choose. Your hosting plan derives the loading speed, reliability and overall performance of your website.
How are the web server, website and users connected?
While running your website, you need to choose a hosting plan derived from a server. Web hosting company stores all their client's website information related to your content on their server. And whenever your domain name runs on the browser, your hosted server sends the data back to your user. So, that's how it works!
What are the types of Web Hosting?
There are many types of web hosting services on the internet. Each is different based on its functions, usability, performance, price range, etc. Therefore, while planning to host your site on the server, you must consider the website's requirements and compatibility with the hosting type. So, here is the list of six different types of hosting plans with complete elaboration.
Shared Web hosting
Reseller web Hosting
Cloud-Based Web Hosting
Virtual Private Server (VPS) Web Hosting
Dedicated Web hosting
Managed WordPress Web Hosting
1) Shared Web Hosting
Shared hosting refers to a hosting service which allows multiple websites to rent on a single server. An odd number of websites share space, each having limitations to using server resources. Although space is shared with enormous websites, you will not know whom you share. Shared hosting is hitting the hosting market because of its low cost. But, such hosting is not sufficient for websites with higher traffic. You have full authority over your account within the shared hosting with limited resources and features.
Pros of Shared web hosting

a )Affordable Price
Unlike other hosting plans, shared hosting is affordable in price. Although shared hosting is all about sharing servers to different accounts, it comes with a low cost.
b) Manageable
Shared hosting doesn't require any technical knowledge to operate and mobilise, and it is easy to manage.
Cons of Shared Web Hosting
a) Resource Sharing
The most shocking part about shared hosting is that it shares resources. Although you have your own desk space in it, the other websites having malicious scripts can hamper your security vulnerabilities
2) Reseller Web Hosting
Several web hosting companies provide reseller hosting facilities. The account owner rents a particular portion of disk space with authority to further sell the hosting services at their custom price. However, as the owner of reseller hosting is limited in knowledge (Some may not be), the end-user cannot get the benefits and security of an established hosting.
Pros of reseller web Hosting
a)Act as a hosting company
You can create your own branded hosting company without your clients knowing about it with reseller hosting.
b) Independent cPanel
As some portion of facilities is in your control, you can verify the services to the individual cPanel.
3) Cloud-Based Web Hosting
Cloud-based hosting is a popular hosting service in the hosting world. As cloud-based hosting uses multiple servers to monetise the load, it is the most considered web hosting. Cloud-Based hosting is different from the rest of the hosting services because, unlike another hosting, it uses a" Server Chain", which means when one server fails, another keeps working. As a result, cloud hosting comes with multiple benefits; it is more scalable than the rest of the hosting services.
Pros of Cloud-Based Hosting.
a) Safety
Cloud-Based hosting is well known for its safety. If you have to hold multiple servers, data loss is rare in cloud Hosting.
b) cost
Unlike other hosting services, you can pay for what you use in cloud-based hosting.
Cons of Cloud-Based Web Hosting
a) No-stability
Stability is almost nowhere in cloud-based hosting, meaning that when it's down, you are left clueless.
4) Virtual Private Server (VPS) Web Hosting
The acronym VPS stands for Virtual Private Server. VPS is a well-known hosting service in the web hosting world. VPS hosting can name the mutation of dedicated and shared hosting because it comes with the resources of a dedicated server with multiple users. If you have medium-level traffic to be applied for a shared hosting plan and don't have the entire dedicated server, then VPS is the best solution for you.
Pros of VPS Web Hosting
a) Speed
VPS hosting is faster in comparison to shared hosting.
b) Security
The best part about the VPS server is that fraud issues and traffic surges from others can't affect the functionality of your site.
c) Privacy
Unlike shared hosting, VPS hosting offers a rugged privacy service. In VPS, your files and database are protected from other server users.
Cons of VPS Web Hosting
a) Expensive
Applying VPS hosting is expensive in comparison to shared hosting.
b) Less Powerful
VPS offers fewer functionalities and can't perform with traffic and numbers of data and files increasing on time compared to dedicated hosting.
However, VPS hosting performed as a high connection bridge between dedicated and shared hosting, making it a mutation of two hosting services.
5) Dedicated Web Hosting
Server racks in server room data centre. 3d render
Dedicated web hosting, fully controllable and equipped with a dedicated server, is the best hosting plan. Having dedicated hosting is like having an entire server booked. Such a hosting plan offers complete control over software and security system to its clients. Unlike shared and VPS hosting, you don't need to worry about security, space, RAM, and bandwidth. A dedicated hosting plan is vital for those who want to run a website having colossal traffic and resources.
Pros of Dedicated Web Hosting
a) Security
In the case of security, dedicated hosting offers complete resources of a single server which means your online resources are not shared.
b) Management
The dedicated hosting provides complete access to manage your storage, RAM, Memory, disk space, software, etc.
Cons of Dedicated Web hosting
a) Cost.
When it comes to cost, dedicated hosting is costly over other hosting services. Moreover, it is unsuitable for companies/enterprises with low web performance and resources.
b) Usability
while choosing dedicated hosting, you need to consider that you are an expert in it. The user must manage the security, storage, bandwidth, RAM, etc.
Dedicated Hosting is recommended for a company/firm having massive internet traffic, performance and resources.
6) Managed WordPress Web Hosting
Managed WordPress web hosting is specially designed for websites powered by WordPress CMS. (Content Management System) As per the unique need of WordPress websites, the WordPress managed hosting provides services typically required to run a WordPress website. The best part about WordPress managing to host is that it consists of all the technical needs and requirements for a WordPress powered website. Due to its security and high performance, this hosting plan is winning the hearts of all large and small enterprise-level businesses. Like other hosting plans, Managed WordPress hosting comes with price variations based on the server and storage. Bluehost (A hosting company) is considered an official hosting partner of WordPress CMS.
Pros of Managed WordPress Web Hosting
a) Support
With WordPress's managed to host plan, you will get support from specialised WordPress experts, which is rare in the case of another hosting plan for a WordPress powered website.
b) Speed and Security
WordPress hosting offers fast service; it also inspects specific problems occurring from fake themes, plugins, etc. So, you might have got some ideas about hosting, hosting plans and which hosting plan to choose for your website. But before going to choose a hosting plan for your website, you need to consider the following aspects.
Read our comparison of WordPress, Wix and Weebly.
Things to consider before choosing a hosting plan.
1) Support 24/7
2) Quick Backup
3)Unlimited hosting (Bandwidth + Storage)
4)Enhanced malware protection
5)Secure site certification
6) Malware and spam protection
7) Easy site builder
8)Upgrade Plan
9)E-Commerce Features
10) Control Panel
11)SSL Certificates
12)Easy Site Backups
13)Speed
14) Uptime
15) Goog Pricing
To nutshell,
Hosting is the internet service that allows individuals, companies, enterprises, or farms to post their contents to make them visible on the World Wide Web. As mentioned above, hosting comes with several plans based on requirements, prices, and services. In stock, The cheapest hosting plan comes with limited services, storage security and vice-versa.
Hosting companies provide hosting services with the following necessary facilities:
E-mail account: Hosting companies require users to denote their domain name. The companies then provide the users with an e-mail linked to the domain name. Of course, you can also decide on the e-mail id that suits your convenience.
FTP Access: FTP access implies that users can upload local files to their web server from a computer. If you set up your website using your HTML script, you can quickly transfer your data from your computer to your web server through FTP. In addition, it will allow other users to access your website via the internet.
WordPress Support: Most hosting providers sell plans that are compatible with WordPress. It is because WordPress is one of the most preferred Website designing platforms. However, hosting WordPress websites require a few simple tools: PHP version 7 or higher, MySQL version 5.6 or higher.
Importance of UK or USA Web Hosting
If you are a UK resident and aim to target UK customers for your website, it is crucial to use UK web hosting. It ensures good hosting, which guarantees more traffic and higher revenue from visitors.
There are a considerable number of factors that contribute to the importance of UK Web Hosting:
Higher Speeds
Speed is one of the significant factors that monitor the effectiveness of web hosting. Speed also determines web traffic visiting a website. The physical distance between the hosting server's location and the area from where the website is operational influences the rate at which it operates. The farther the web hosting location from the website user, the data needs to traverse more distance, slowing down the website. A longer length leads to an increase in loading time for a website. Therefore if you want to operate a website that targets a UK customer base, it is essential to use services from web hosting companies in the UK.
The location also influences the SEO ranking of the website. For example, Google considers the IP address of the server hosting the site and the area where the website operates.
Security
Employing a web hosting provider in many locations also ensures security for the website. It substantially reduces the risk of the site getting attacked by hackers. Repeated hacking can black-list a website as search engines like Google might identify them as a threat. Therefore, it would lead to a decrease in the SEO rankings of the website. In addition, effective website hosting ensures that the site runs smoothly. Effective hosting also entails the use of antiviruses and firewalls.
If you are interested in other services, please look at SEO Services; similarly, visit UK Classified Ads.
---
Ads
We are SEO Campaigners, so we mainly focus on SEO, Keyword research, GuestPost, Content, Ranking etc. However, we can do Web development, maintenance etc. But we don't prefer hosting. So you can compare the below advertisement and purchase the best one. Then after, please keep in touch for SEO related tasks.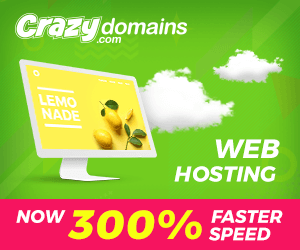 ---
---
Inquiry Now
© 2012 - 2022 Himal Tech Ltd. All Rights Reserved. | Woolwich - London, Dartford - Kent, England - UK